ABOUT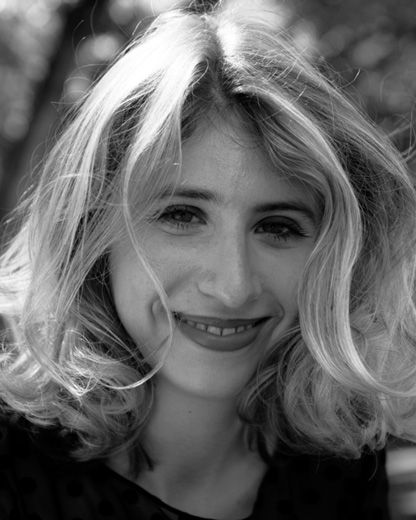 APPROACH
Ever fascinated exploring the relationship between storytelling, sound, and music, Janet's experience and versatility led her to work across a broad range of acclaimed audio and audiovisual productions from international feature film blockbusters to independent high-end jazz albums and everything in-between.
Janet enjoys focussing on creating music and soundscapes that support the longer narrative and establish the tone for increased emotional impact to tell the story effectively.
Drawing on her unique skill set and well-rounded musical and technical background allows Janet to apply a flexible, collaborative, and detail oriented approach and to use her creativity to structure workflows in a way that provides the best technical conditions to help realise the artistic vision, maintaining artistic integrity.
"
It's always a joy to work with Janet. In addition to her undeniable technical and editing expertise, she calmly brings her wonderful sense of musicality to the job with good humour and generous team spirit. She is a valuable addition to the edit and mix crew. As such I would have no hesitation in recommending Janet and I'm very much looking forward to hopefully working with her again in the near future."
Janet has worked for studios such as 20th Century Studios, Warner Bros., Universal Pictures, Netflix, Walt Disney Studios, StudioCanal, Focus Features, Heyday Films, ILM, Cinesite, Assemblage Entertainment, and Aniventure for live-action, musical, and animated feature film and TV productions. 
Those included the upcoming musical Wonka (for which she has been involved for over 15 months), Death On The Nile, Downton Abbey: A New Era, A Boy Called Christmas, Riverdance, Super Giant Robot Brothers, and Ultraman (upcoming) involving Academy Award, BAFTA, Golden Globe, Annie, and Emmy Award-winning / -nominated directors and composers Kenneth Branagh, Patrick Doyle, Dario Marianelli, Paul King, Simon Curtis, John Lunn, Gil Kenan, Mark Andrews, Joby Talbot, Shannon Tindle, John Aoshima, and Alex Mandel.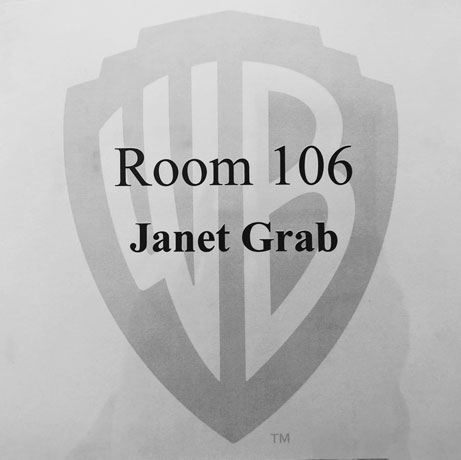 Besides working for Golden Reel Award-winning music editor and scoring mixer Mark Willsher (The Lord Of The Rings & The Hobbit Trilogies), some of the highlights include working closely together with Downton Abbey's long-standing team (John Lunn, Paul Golding, Nigel Heath) when editing the film's orchestral score and finalising the music and theatrical mixes, as well as editing the scores of Death On The Nile by Patrick Doyle and A Boy Called Christmas by Dario Marianelli which both received nominations for an Ivor Novello Award and Best Original Score in Feature Film at the Music and Sound Awards, respectively.
Furthermore, working in the team of BAFTA-winning and Emmy-nominated re-recording mixer Howard Bargroff (Sherlock, Tinker Tailor Soldier Spy, Doctor Who) provided her with the opportunity to deepen her knowledge in the area of final dub mixes.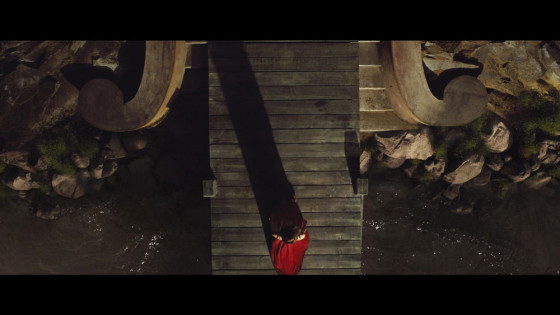 In terms of music production, Janet honed her skills during her time at ECM Records as assistant to producer and multiple Grammy Award and Downbeat Critics Poll winner Manfred Eicher. 
She went on to work for Grammy Award-winning recording engineers such as Tony Faulkner, Simon Kiln, and Jonathan Allen for productions ranging from chamber music ensembles to large-scale orchestral and choir setups. Whilst also running sessions with the London Chamber Orchestra on her own, those included recordings for the LSO, Britten Sinfonia, and the Academy of St Martin in the Fields at venues such as Abbey Road Studios, King's College Chapel Cambridge, Merton College Chapel Oxford, Barbican Concert Hall, Birmingham Symphony Hall, and the Menuhin Hall.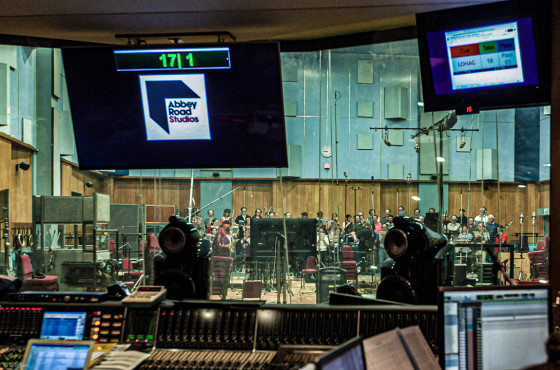 SPATIAL / IMMERSIVE AUDIO PRODUCTION
Fascinated by the effect of spatial/immersive audio on our perception of envelopment, sonic detail, and presence – and combining this with the ever-growing presence of 3D audio formats such as Dolby Atmos, Auro-3D, Sony 360 Reality Audio, and Ambisonics in the commercial fields of game, film, augmented reality (AR) / virtual reality (VR) / mixed reality (MR), audiobooks, podcasts, and music – Janet specialised in the field of spatial audio early on.
Based on her work in the field of immersive audio and psychoacoustics, she was invited as a guest speaker to international podiums such as the International Conference on Spatial Audio, the Schoeps MikroForum, as well as to Galaxy Studios by Auro-3D founder Wilfried van Baelen.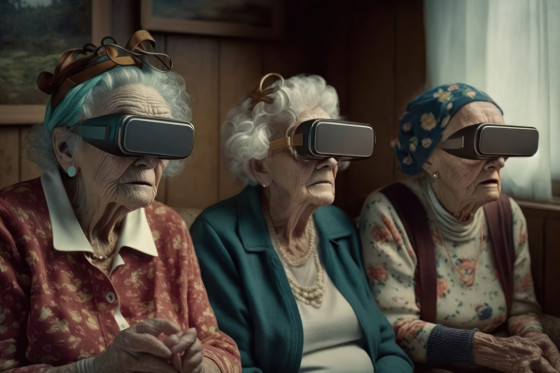 PERFORMANCE

A violinist and violist, trained by former Berlin Philharmonic solo violist Wilfried Strehle at the Berlin University of the Arts, Janet performed under the late Bernhard Haitink, David Zinman, Nello Santi, and Jesus Lopez-Cobos, amongst others, in concert halls including the Berlin Philharmonic, Konzerthaus Berlin, Tonhalle Zurich, the Smetana Hall in Prague, and the Warsaw Philharmonic. 
Although Janet has a background as a professional orchestral musician, she always enjoyed engaging with different genres and styles, playing at pop, jazz, and world music concerts such as the Baloise Session (a festival with guests including Elton John, Paolo Conte, Jamiroquai, Iggy Pop, John Legend, Gregory Porter, and Norah Jones), amongst others. 
Other than that, she enjoys experimenting with her synth (Moog Matriarch).

She was awarded grants from the Paul Hindemith Foundation (Chamber Music Academy), the International Summer Academy of the Mozarteum Salzburg, the Hillel Foundation, the Bruno Schuler Foundation, and the Erna & Curt Burgauer Foundation.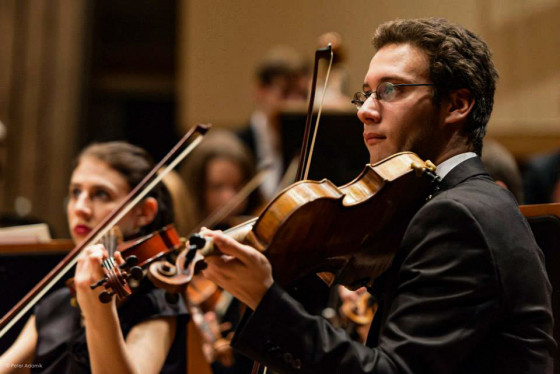 Janet holds the following degrees:
Music Supervision Certificate from Berklee College of Music with Emmy Award winner Brad Hatfield (summa cum laude)

BSc (Hons) in Audio Production from the School of Audio Engineering (SAE) London (First-Class Honours)

MA in Music Performance with Michel Rouilly & Wilfried Strehle
(Zurich University of the Arts / Berlin University of the Arts)

BA in Music with Wendy Enderle-Champney (Zurich University of the Arts)

Executive Master in Arts Administration (University of Zurich)

Grammar School at Stiftsschule Einsiedeln
with a major in ancient Greek and Latin 
Fluent in English, German, and Italian. 
Janet is a member of the Audio Engineering Society, BAFTA Connect, and the Association of Motion Picture Sound (SUP).
SERVICES

MUSIC EDITING FOR FEATURE FILMS, TV, AND GAMES
Spotting

Temp scoring & score conception

Conforming (incl. complex cases)

Pre-record preparation & scoring session attendance

Music and dub mix preparations & attendance

OST's

Final deliveries / music cue sheets
SCORE EDITING FOR FEATURE FILMS, TV, GAMES,
AND ALBUM RELEASES
Including, but not limited to, orchestral multitrack scores

Including high-quality tuning & noise and artefact removal
MUSIC PRODUCTION / AUDIO ENGINEERING
Session producing, recording, and mixing
SPATIAL / IMMERSIVE AUDIO PRODUCTION FOR COMMERCIALS, AUDIOBOOKS & PODCASTS, AR / VR / MR APPLICATIONS, MUSIC, GAMES, AND OTHER AUDIOVISUAL MEDIA
Creating, producing, recording, and mixing content for 3D audio formats, incl. Dolby Atmos, Ambisonics, Auro-3D, Sony 360 Reality Audio, and their binaural renders 

SOUND DESIGN & COMPOSITION FOR COMMERCIALS, AUDIOBOOKS & PODCASTS, AR / VR / MR APPLICATIONS, GAMES, AND OTHER AUDIOVISUAL MEDIA