SUPER GIANT ROBOT BROTHERS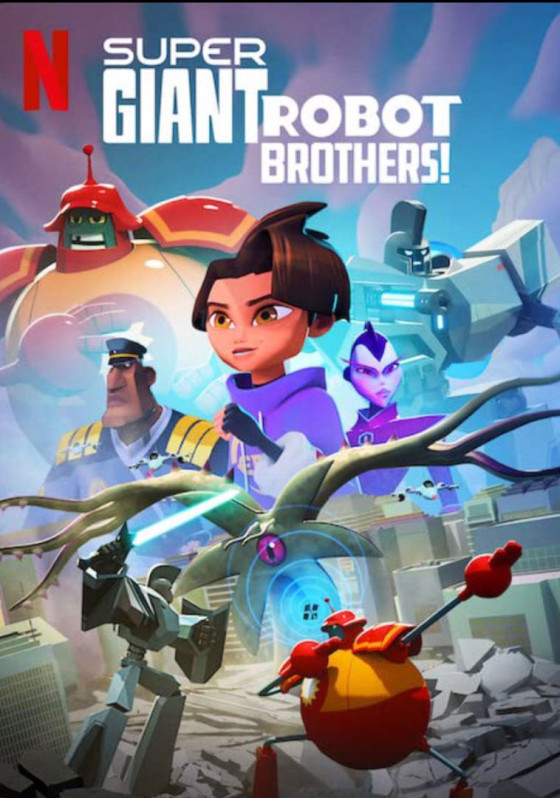 | | |
| --- | --- |
| Project Title | Super Giant Robot Brothers |
| Release Date | 4 August 2022 |
| Role | Music Editor |
| Director | Mark Andrews |
| Composer | Alex Mandel |
| Producers | Alfredo Torres & Víctor Maldonado, amongst others |
| Studios | Netflix & Assemblage Entertainment |
| Starring | Chris Diamantopoulos, Eric Lopez, James Silverman, Marisa Davila, amongst others |
| IMDb | www.imdb.com/title/tt14906890 |
Impression:
Directed by Academy Award, BAFTA, and Emmy Award winner Mark Andrews (Brave) and created/produced by Emmy Award winner Víctor Maldonado, Annie-winning Alfredo Torres, and Emmy nominee Tommy Blacha, Super Giant Robot Brothers was quoted by Animation World Network as a "milestone in virtual animation production". 
Through the groundbreaking use of the Unreal Video Game Engine in creating the entirely animated show, it was the first completely animated project to utilize movement-capturing technology in its production:
"
What being in real-time does is it brings everything to one place. My assets are there. My backgrounds are there. My characters are there. The lighting is there. The visual effects are there. So as a creator, I'm making my decisions and I'm reacting in context. If I see that something's wrong, or if we see that something doesn't fit, or if we see that proportions are off on a character, we can change them in real-time. So I get to be further along in the process a lot sooner. And, from a creative storytelling point of view, that's huge. It's what live-action has had almost the entire time and animation has been struggling to get to."
Super Giant Robot Brothers was scored by Alex Mandel, a long-time peer of Mark Andrews at Pixar who previously also did the music for his live-action short Violet and went on to write two songs for Brave.
Andrews, a drummer who used to jam with guitarist Mandel at Pixar events, suggested the musical style to be synthwave: A combination of heavy metal with '80s synthpop, adding '90s production elements for a retro-meets-modern approach that reminded Andrews of the Japanese animated series he watched as a kid (for more information, please see How 'Airwolf,' 'Knight Rider' And John Carpenter Influenced The Music of 'Super Giant Robot Brothers').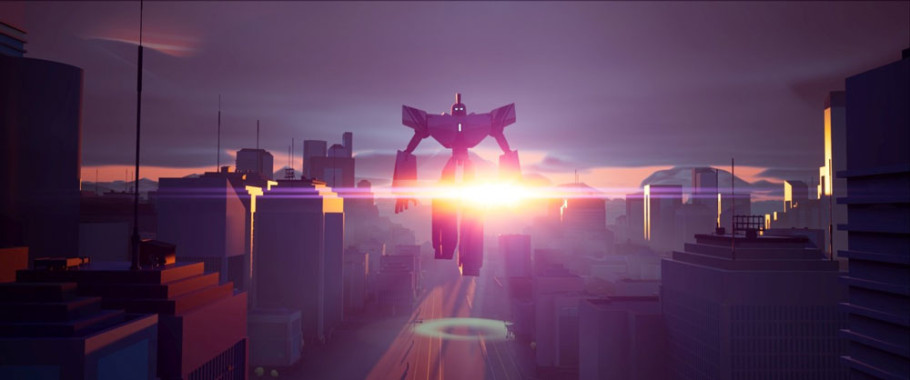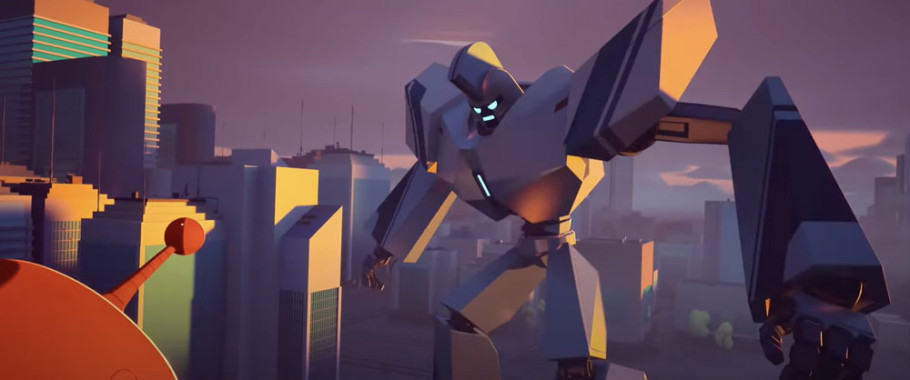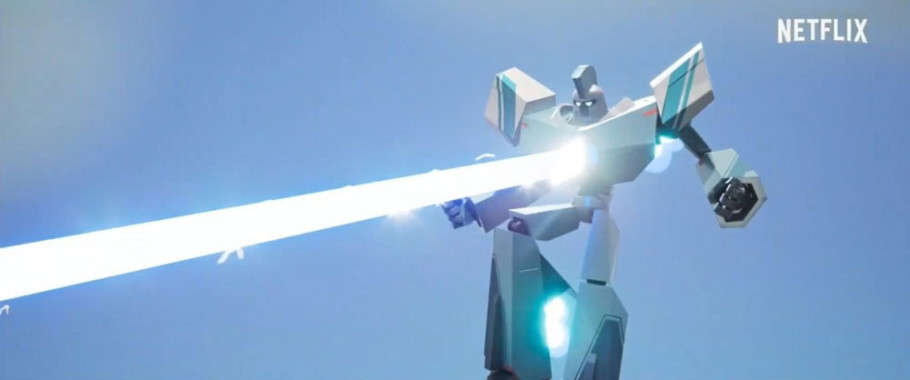 "
Janet was indispensable in ensuring our music delivery on Super Giant Robot Brothers was on time and of the highest quality. I delivered 3.5 hours of music in Digital Performer Projects with hundreds of cues/chunks. These included synths, live guitars, samples, vocals, drum machines, and more. Janet merged these with Pro Tools from our live scoring sessions: multi-tracks of live trumpet, horn, trombone, and cello, contributing editing and tuning with the greatest detail. Janet seamlessly prepped the materials for our mixer, Mark Willsher, and the studio and client were thrilled with the results. Thank you, Janet!"