A BOY CALLED CHRISTMAS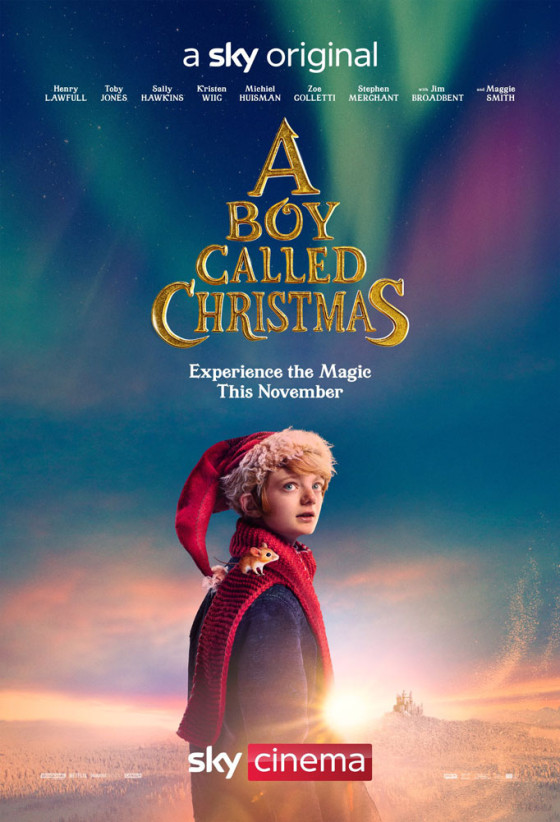 | | |
| --- | --- |
| Project Title | A Boy Called Christmas |
| Release Date | 24 November 2021 |
| Role | Assistant Music Editor |
| Director | Gil Kenan |
| Composer | Dario Marianelli |
| Producers | Graham Broadbent, Peter Czernin, Aleksi Bardy |
| Studios | Netflix & StudioCanal |
| Starring | Henry Lawfull, Maggie Smith, Sally Hawkins, Michiel Huisman, Jim Broadbent, Kristen Wiig, Toby Jones, Philip Lenkowsky, Joel Fry, Rune Temte, Zoe Margaret Colletti, Rishi Kuppa, amongst others |
| Production website | www.netflix.com |
| IMDb | www.imdb.com/title/tt10187208 |
A Boy Called Christmas is a fantasy film based
on the 2015 best-selling book of the same name
by Matt Haig. 
"Matt Haig has written the most evergreen, immortal Christmas story to be published for decades. Future generations will receive the same comfort and joy from A Boy Called Christmas that they derive from mince pies, snowmen and creamy liqueurs."
Stephen Fry (Source)

The novel's adaptation was directed by Academy Award nominee Gil Kenan and produced by Academy Award nominees and BAFTA winners Graham Broadbent and Peter Czernin, as well as Aleksi Bardi.
Amongst other things, Janet edited the orchestral score by Academy Award / Golden Globe-winning and BAFTA / Ivor Novello-nominated Dario Marianelli which went on to receive a nomination for Best Original Composition In A Feature Film Score from the Music + Sound Awards.
"
Janet has the all-important combination of great technical and musical understanding, and knows how to balance them to achieve the best result. When I hire Janet I never have to worry whether the work will be delivered on time and at the high standard I expect. I can just relax."